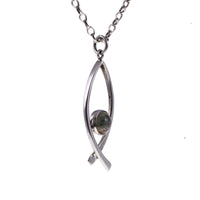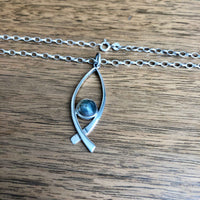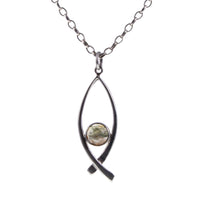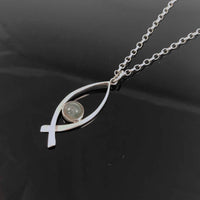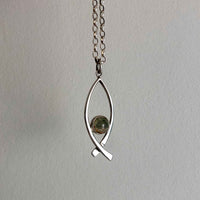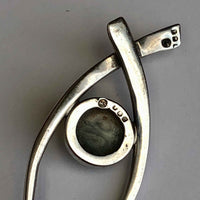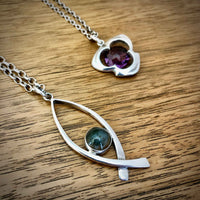 Vintage Sterling Silver Moss Agate Pendant by Malcolm Gray with Chain
Vintage Sterling Silver Moss Agate Pendant by Malcolm Gray with Chain
A 1970s modernist pendant with a stylish minimalist design hanging from a 20" "Trace" Chain
The pendant is in very good condition, fine scratching noticeable close inspection (Please see magnified photos for full details).
Fully Hallmarked, MG Makers Mark for Malcolm Gray and marks for Edinburgh 1975
Set with a round cabochon Moss Agate stone, a semi precious stone from the chalcedony family.
Malcolm Gray was founder, designer and maker of Ortak Jewellery established in Orkney in 1967
The chain is later addition but a 20" (51cm) long sterling silver trace chain that compliments the pendant
Pendant Measurements: Length (inc bale) 50mm , width 16mm
Total Weight: 9.5g 
Will be delivered in Jewellery Hound Gift Box photographed
N.B.
Images are not to scale, items will appear larger in photos, this is not to deceive but to show all possible detail. Please see measurements for full detail.
Also please note It is vitally important to us that you when you receive your item there are no untoward surprises, so much so that the photo's (and descriptions) don't always show items in their best light.
If you already love this pendant you will love it even more in the 'flesh'!