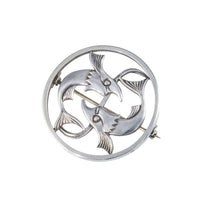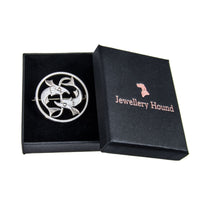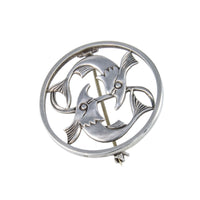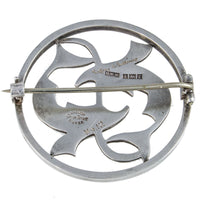 Vintage Sterling Silver 'Geoffrey G Bellamy' Brooch.
A vintage sterling silver 'Geoffrey G Bellamy' brooch, design No12 made for retailer 'George Tarratt'. Fully Hallmarked, dated 1956 and Signed.
Measures: 38mm (diameter)
Weight: 11.1g
Dan Says: "Before studying Art in Birmingham and then at the Royal College of Art where he learnt his jewellery making, Geoffrey G Bellamy flew Lancasters in the 2nd World War (112 missions). After having his own workshop making small items he went on to teach at the Sheffield College of Art.... What a guy!"