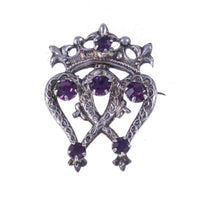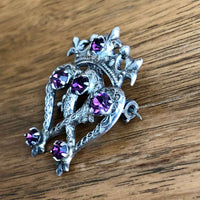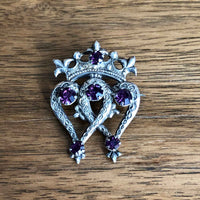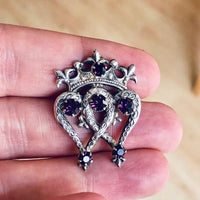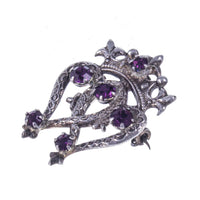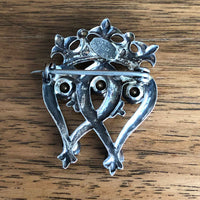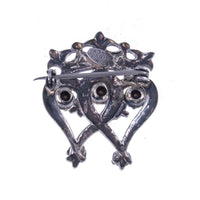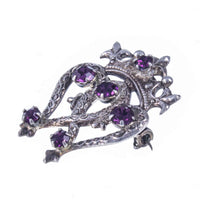 Vintage Sterling Silver Faux Amethyst Brooch - Double Luckenbooth - Ward Brothers
Vintage Sterling Silver Faux Amethyst Brooch - Double Luckenbooth - Ward Brothers 
A beautiful & very collectable vintage Scottish Luckenbooth brooch with foil backed purple rhinestones.
The Luckenbooth is a romantic Scottish symbol of love, from the 17th century and often given as a token of affection and friendship. Usually in the shape of a heart or two entwined hearts, symbolising love, with a crown, symbolising loyalty, topping the heart(s).
Made in sterling silver by Ward Brothers - Marked on the back.
Condition - In excellent working order though a little tarnished (See Photo's for full details).
Weight: 5.5 grams
Measurements:  35mm x 25mm
Will be delivered in Gift Box photographed
N.B.
Images are not to scale, items will appear larger in photos, this is not to deceive but to show all possible detail. Please see measurements for full detail.
Also please note It is vitally important to us that you when you receive your item there are no untoward surprises, so much so that the photo's (and descriptions) don't always show items in their best light.
If you already love this brooch you will love it even more in the 'flesh'!