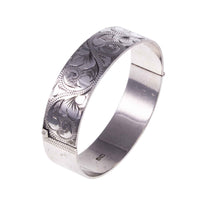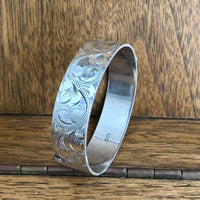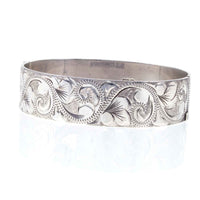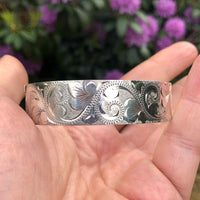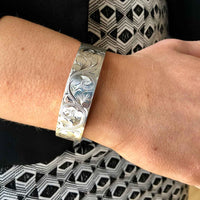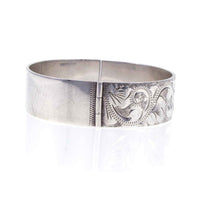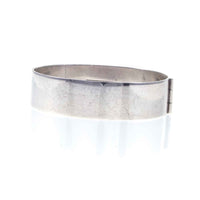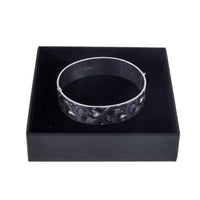 Vintage Sterling Silver Engraved Hinged Solid Bangle - 1975 - Bracelon Ltd
Vintage Sterling Silver Engraved Hinged Solid Bangle  - 1975 - Bracelon Ltd 
A stunning  'Victorian' style vintage engraved sterling silver hinged bangle in great condition. The cuff bangle is fully hallmarked for Birmingham 1975 made by Bracelon Ltd
Condition: The bangle is in great vintage condition, minor scratches noticeable on close inspection, no dents and hinge and fitting are in excellent order.
Measurements:  Width 15.7mm  Interior 59.3mm x 53.5mm (To fit Small Medium to Medium Sized Ladies Wrist)
Weight: 36.1g
Delivered in Gift Box (as pictured)
N.B.
Images are not to scale, items will appear larger in photos, this is not to deceive but to show all possible detail. Please see measurements for full detail.
Also please note It is vitally important to us that you when you receive your item there are no untoward surprises, so much so that the photo's (and descriptions) don't always show items in their best light.
If you already love this bangle you will love it even more in the 'flesh'!