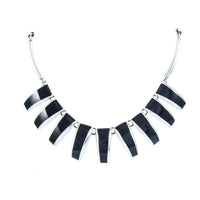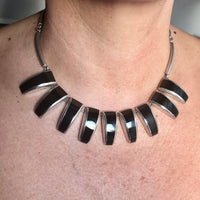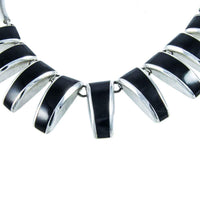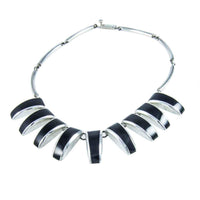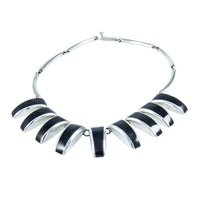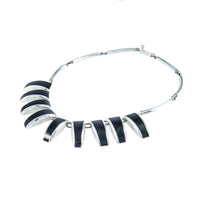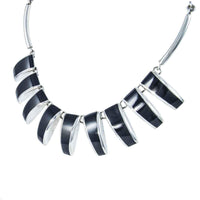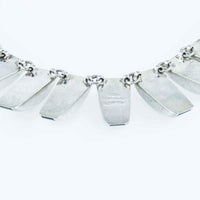 Vintage Mexican Sterling Silver Black Onyx Necklace
Sold - This Items is no longer available
Vintage Mexican Sterling Silver Black Onyx Necklace. A Heavy Fringe Necklace consisting of 9 hanging sections, each with a black onyx inlay made in Taxco, Mexico.

Makers Mark: TM-155 
Weight: 66g
Length: 39.5cm
Section Drop: 28mm
Condition: Used, there are few minor scuffs and blemishes, but nothing obvious when around the neck.
Black Onyx: Found in just a few places around the world, black onyx is the rarest colour of onyx. It's believed to bring good luck, wealth and happiness to to the wearer.