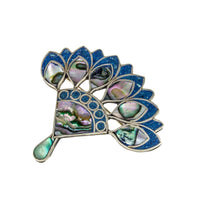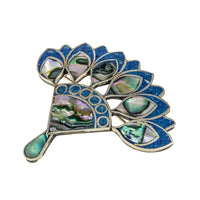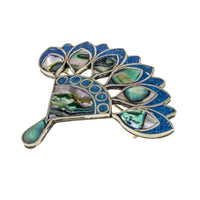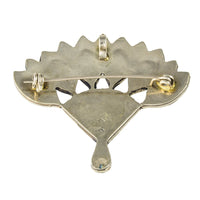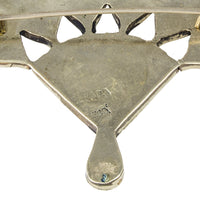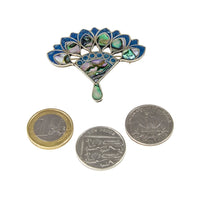 Vintage Mexican Alpaca Brooch / Pendant
A hand crafted fan shaped abalone shell Alpaca brooch/pendant from Mexico.
Alpaca silver or also known as Nickel Silver is a metal alloy from copper, nickel and sometimes zinc but no silver. With similar properties to silver it was used to keep costs down so less well off artists could continue to make stunning jewellery.
Brooch Measures: 52mm (width) x 46mm (height)
Dan says: Though not a precious metal I have included it here because of the craftsmanship and skill used in making this striking brooch.