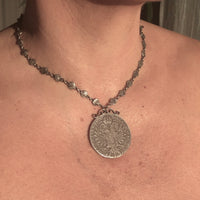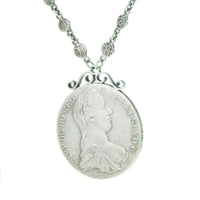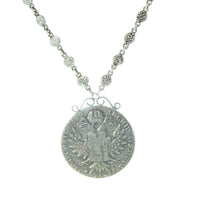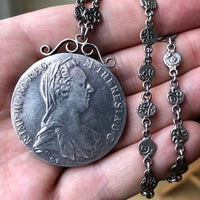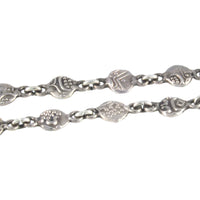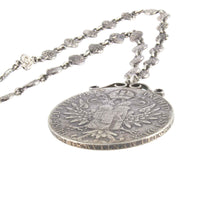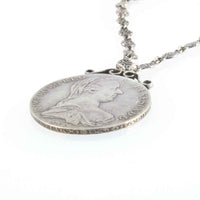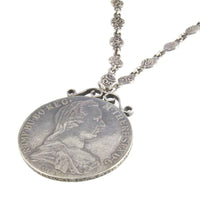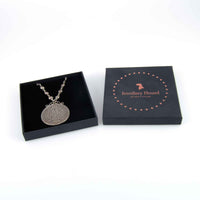 Vintage Boho Silver Necklace
Vintage Boho Silver Necklace
An Austrian Silver Coin hanging from a Vintage 'Indian Coin Style' Silver Chain Necklace.
The two combine to make a striking boho style silver statement necklace.
The Coin, most likely a re-strike is 83.3% Silver and weighs 28 grams on it's own.
The Vintage Chain (a later addition) is made up of linked discs in the style of Indian Coins made in a white metal that responds positively to test for silver.
The Chain is 16"(40.5cm) Long and has a bolt ring clasp.
Total Weight 45.6 grams
Condition: Excellent (See magnified photos for more details).
N.B. Images are not to scale, items will appear larger in photos, this is not to deceive but to show all possible detail.