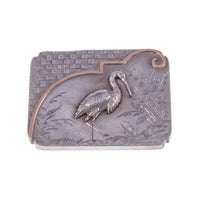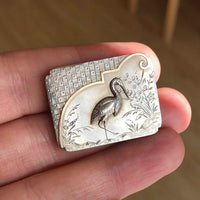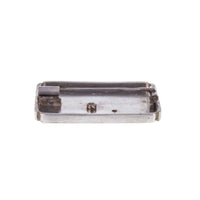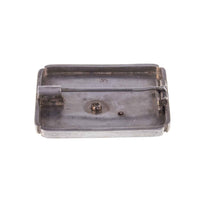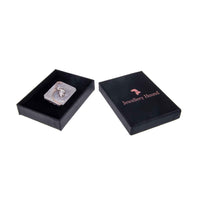 Victorian Aesthetic Period Engraved Silver Brooch c.1890s
SOLD - This item is no longer available
Victorian Aesthetic Period Engraved Silver Brooch c.1890s
A beautiful Victorian rectangular brooch consisting of an embossed heron standing out from the engraved waterside scene. The brooch is divided by scrolled rose gold band, the other side of the brooch in a engraved checker board design.

Condition: Very Good, however there is a slightly flattened top edge which is noticeable on close inspection. Please see photo's for details.

Stamped - ST?

White metal responds positively to tests for silver.

Measurements: 34mm x 26mm

Weight: 8.4 grams

Will be delivered in gift box.

N.B. Images are not to scale, items will appear larger in photos, this is not to deceive but to show all possible detail. Please see measurements for full detail.