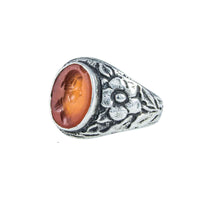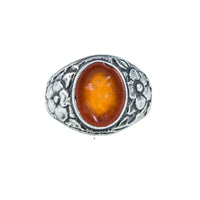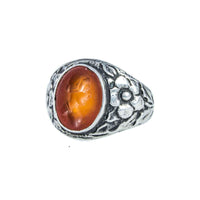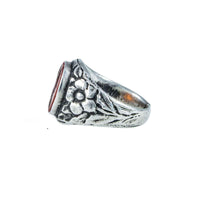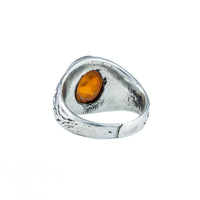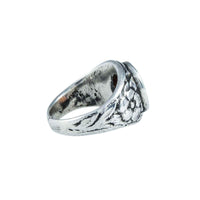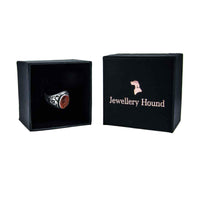 Carnelian Intaglio Antique Silver Signet Ring
SOLD - This item is no longer available
Carnelian Intaglio Antique Silver Signet Ring

A beautiful carnelian intaglio of woman in an antique silver signet ring. The ring has an open back so therefore size is adjustable (see images). The white metal responds positively to tests for silver.
Ring Width: 16mm (widest)
Carnelian Measurements: 13mm x 10mm
Weight: 9.6 grams
Finger Size: O (UK) 7 1/2 (US)  (Can be adjusted, please contact for details)
Will be delivered in Jewellery Hound Gift Box photographed
N.B.
Images are not to scale, items will appear larger in photos, this is not to deceive but to show all possible detail. Please see measurements for full detail.
Also please note It is vitally important to us that you when you receive your item there are no untoward surprises, so much so that the photo's (and descriptions) don't always show items in their best light.
If you already love this ring you will love it even more in the 'flesh'!