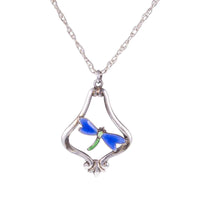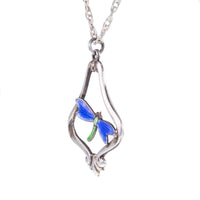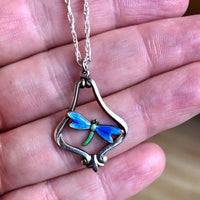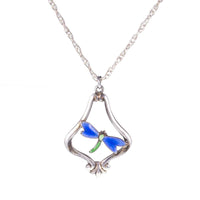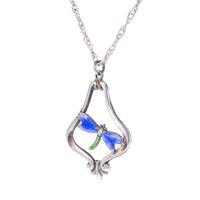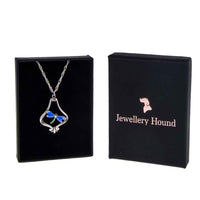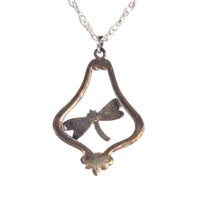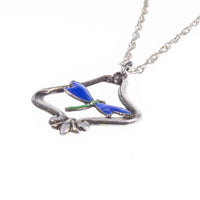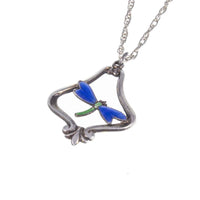 Art Nouveau 'Charles Horner' Style Dragonfly Pendant and Chain. c1890s
An Art Nouveau 'Charles Horner' Style Dragonfly Pendant and Chain. c1890
A beautiful delicate blue and green enamelled dragonfly pendant could possibly be Charles Horner but most definitely in his style. The colours, detail and subject matter are consistent of his work but unfortunately there is no makers mark. The only mark is a stamped 'SILVER' on the back.
Pendant comes with a an 21" silver chain (Later addition).
Weight:
Pendant & Chain: 4.2 grams
Measurements:
Width: 22.4mm
Length: 30.7mm
Chain Length: 54cm
Condition: Enamel is in excellent condition but there is little tarnishing to the silver which is in keeping with it's age. (Please See Detailed Photos)
N.B. Images are not to scale, items will appear larger in photos, this is not to deceive but to show all possible detail. Please see measurements for full detail.