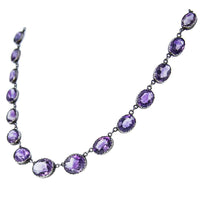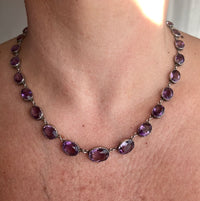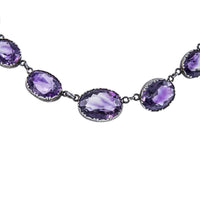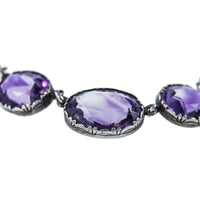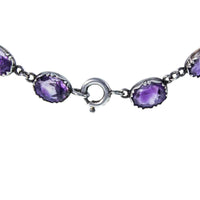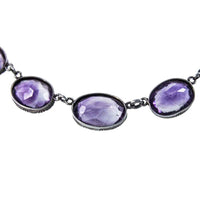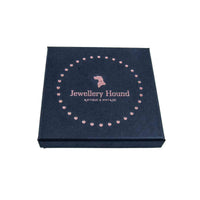 Antique Silver Amethyst Rivière Necklace
Sold -This item is no longer Available
A beautiful antique silver amethyst Rivière necklace consisting of twenty-nine (29) faceted oval amethyst's graduating in size and each in its own scolloped edged collet connected to each other by a short chain.
The white metal is not marked but responds positively to tests for silver.
Condition: In excellent condition but I do believe the bolt ring clasp is a later addition. Amethysts do have some natural colour zoning which is visible in images.
Length: 43cm (17")
Approximate Total Carat Weight: 60.00ct
Amethyst Measurements: Largest: 14mm x 11mm  Smallest: 8mm x 6mm
Total Weight: 20.6g
Amethyst is February's birthstone.
Dan says: "I have not seen another quite like this. Unfortunately there are no marks, so can't be sure of date but style and settings point towards the Victorian era."