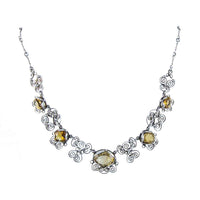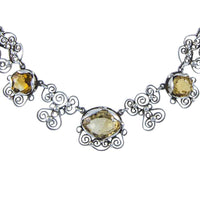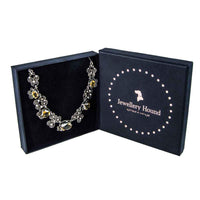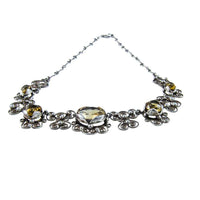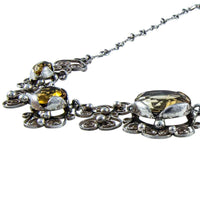 Vintage Filigree Silver Citrine Necklace/Choker
A handmade silver filigree necklace/choker set with five citrine.  
Weight: 19.3g
Length: 38cm (15 inches)
Condition: Very Good 
The piece is unmarked but responds positively to tests for silver. 
Dan Says: A lot of skill and work has gone into making this necklace and it is in excellent condition. It has an early 1900's style and could very well be from that era, maybe Italian, but a lack of marks means we can't be totally sure.