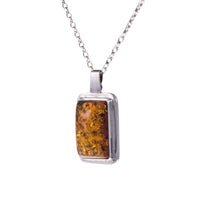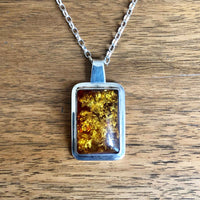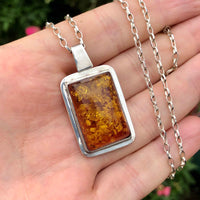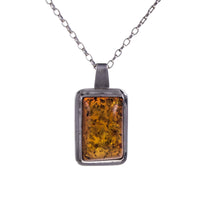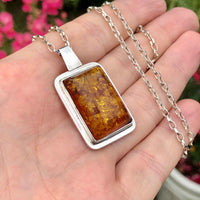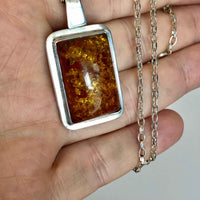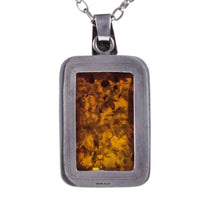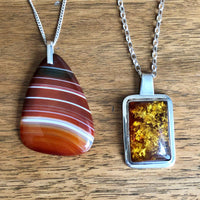 Modernist Vintage Imported Silver Amber Pendant and Chain
Modernist Vintage Imported Silver Amber Pendant and Chain
A stylish minimalist pendant with a rectangular piece of honey amber, the natural amber is in a rub-over setting which has a solid silver frame.
The Pendant hangs from a 20 inch long trace chain that fastens with a Bolt Ring.
Full Import Hallmarked - Sheffield 1994 with unidentified Makers mark (GM).
Condition: Excellent, fine scratches and marks only noticeable on close inspection (please see photos for full details).
Measurements: 
Drop (including bail): 42mm
Pendant Width: 23mm
Depth : 11.3mm
Amber Size: 27mm x 18mm
Chain Length: 20" (51cm)
Total Weight: 16.8g
Will be delivered in Jewellery Hound Gift Box photographed
N.B.
Images are not to scale, items will appear larger in photos, this is not to deceive but to show all possible detail. Please see measurements for full detail.
Also please note It is vitally important to us that you when you receive your item there are no untoward surprises, so much so that the photo's (and descriptions) don't always show items in their best light.
If you already love this pendant you will love it even more in the 'flesh'!