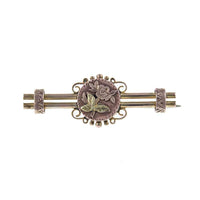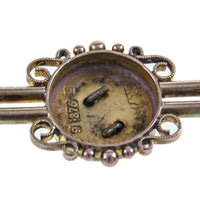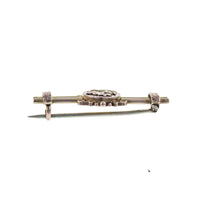 Miniature Victorian Antique 9ct Rose Gold Brooch/Pin
A Beautiful Miniature Victorian Antique Rose Gold Brooch/Pin from the Aesthetic Movement, hallmarked Chester 1891. 
Condition: Excellent
Measurements: 36mm x 10mm (Please be aware of size, it is quite small)
Weight: 2.1g
N.B. Images are not to scale, items will appear larger in photos, this is not to deceive but to show all possible detail. Please see measurements for size.
The Aesthetic Movement was a movement from the late 19th Century that was about pure beauty and 'art for art's sake'. It emphasised the visual and sensual qualities of art and design over practical, moral or narrative considerations.