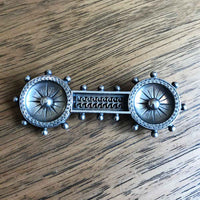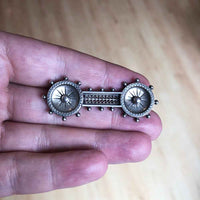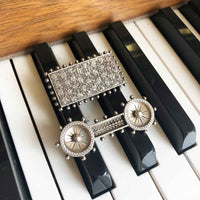 Aesthetic Period Victorian Brooch. Circa 1890's
Aesthetic Period Victorian Brooch. Circa 1890's
An unusual and interesting piece from this collectable period with its classic beaded fringe, intricate open work and engraved pattern.
A white metal that responds positively to test for silver.
'C' Clasp fastener.
Condition: Very Good, kept with its natural patina.
Measures 56mm x 22mm (2.2" x 0.8")
Weight: 5.3g
Will be delivered in gift box like those pictured.
N.B. Images are not to scale, items will appear larger in photos, this is not to deceive but to show all possible detail. Please see measurements for size.