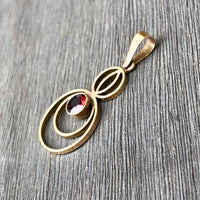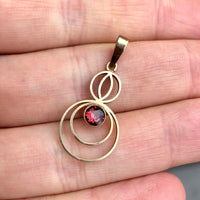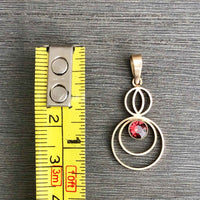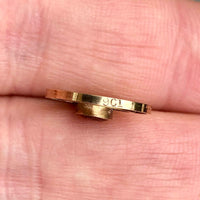 A Petite Art Deco 9ct Gold Garnet Circular Drop Pendant
A Petite Art Deco 9ct Gold Garnet Circular Drop Pendant
A small but beautiful 1920s circular drop pendant made in 9ct gold set with a vibrant red garnet.

In very good condition, only a little discolouration that comes with it's age but also adding to its charm.

Stamped 9ct and responds positively to tests for 9ct Gold.

Measurements:
Height: 30mm (1")
Width: 14mm (1/2")

Weight: 1.1g
Pendant Only - No Chain Included

Will be delivered in Jewellery Hound Gift Box photographed

N.B.
Images are not to scale, items will appear larger in photos, this is not to deceive but to show all possible detail. Please see measurements for full detail.

Also please note It is vitally important to us that you when you receive your item there are no untoward surprises, so much so that the photo's (and descriptions) don't always show items in their best light.

If you already love this pendant you will love it even more in the 'flesh'!